Our Team sets us apart and has been our competitive advantage for almost 20 years
We are a family run business in operation for almost 20 years. We have a comprehensive business model we have built our business on, so you can be rest assured you are dealing with professionals that you can rely on.

We have over 70 permanent employees, many of which have been with us for more than 10 years. Our contracting agents are owner operators, handpicked to align to our quality philosophy. Our supervisors each have at least 10 years active experience in cleaning, disaster restoration and maintenance.
Recruitment, induction and ongoing training, as well as clear on the job instruction are core areas of focus in our people strategy.
We pay our people in accordance to the relevant awards and ensure our OH&S policies are kept updated and continuously improved for the benefit of our staff and clients.
Our people are security screened so you can be sure that reliable professionals are tending to your cleaning needs.
Our inspection program ensure that we check the cleaning and facility services we provide and that an ongoing culture of improvement is engaged for each of our clients.
It is the team at Capital Facility Services that sets us apart. Our people are genuinely interested in performing their duties to the highest standard possible. We all aim to please our clients and work closely with them to ensure that the appropriate cleaning and maintenance programs are developed, implemented, monitored and enhanced over time.
brief overviews of our key staff at capital facility services are provided below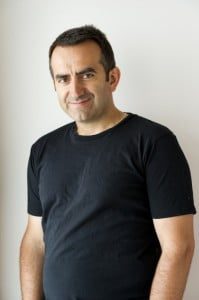 Jerry Lazaris | General Manager:
A qualified Accountant, Jerry has been involved in the cleaning and maintenance industry for 16 years.Jerry has secured and managed commercial cleaning sub-contract arrangements with leading corporate organisations, including Telstra, the gaming division of Crown Casino, MCG, ANZ, Westpac and GE Money, to name a few. Jerry is a qualified Water and Fire Damage Restoration Technician and has completed the IICRC accredited course. He holds a Certificate IV in Asset Management and is also qualified with a Certificate IV in Building and Construction. He is in the process of applying to be accredited by the Australian Building Commission. He has the skills and qualifications to manage a wide cross section of facility management requirements. He is the General Manager of Capital Facility Services and in accordance to his area of expertise is responsible for Business Operations and Client Relationship Management.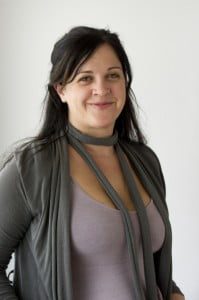 Helen Mavrokefalos | Business Development Manager:
Helen has almost 20 years experience in the corporate world leading marketing and customer experience improvement teams for organisations in Australia and Europe. She has managed significant business growth and improvement programs for Telstra, Sensis, Foxtel, TRUenergy and other well known Australian brands. Helen's focus is to ensure quality processes and procedures are in place to deliver the best in class and compliant services to our existing clients. This includes safe, ethical and environmentally conscious work practices. OH&S and client activity reporting are also key areas Helen continues to build on. Helen is also responsible for Business Development and actively participates in the preparation of client specific cleaning and facility management proposals and leads Capital Facility Services participation on tender submissions. Helen can prepare a cleaning proposal specific for your business.
Speak to a Mould Removal Specialist
Call us now to discuss your needs and to find out more about any of the services we offer. Our friendly team is ready to take your call and will organise an immediate response for all water, flood and fire damage emergencies.
We have the experience and practices to provide you the best-in-class commercial cleaning and disaster restoration services.
IICRC Certified
for 10+ years
93%+ Customer
Satisfaction Rating
9,800+ Water & Mould Attendances
14,500+ Service
Appointments
Steve Mastropoulos
A sewage overflow caused a big mess. The guys from Capital took it in their stride and cleaned it all up, removing contaminated items that could not be saved. Within hours our home was back to normal. Huss was great and hardworking in a very testing environment
Angela Giokas
When I receive good service I like to let other people know. Shout out to Jerry and Huss. We had a water leak and Capital facility services provided a damage assessment report and helped us with our insurance company to fix the problem. Thanks for your great work, guidance and making the process easy.
Tim Dalton
I found mould in my house and Capital came to fix the problem. They removed all the mould. I was very happy with the service they provided and also with he communication from their office. I definitely recomend Capital whether the job is big or small, their team can hadle it.
Jodie Theets
Huss and the other technician took control and cleaned and dried our wet carpet. They discovered mould issues and showed them to us and explained what had to be done. They built a containment and kept our kids same from toxic mould issues until all the mould was removed. They where true gems and we are thankful they were there to help us. Thanks from all of the Theets!
Stacey Papaevangelou
Jerry was a very helpful and professional in his manner to help with what I need done for the damages I had at home !!! Thank you Jerry my experience was made very easy .
Our Awards & Certifications