Sewage Cleaning Melbourne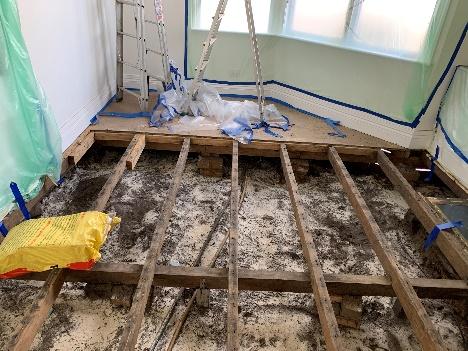 Professional Sewage Overflow Clean-up Service in Melbourne
Capital Facility Services provides expert sewage cleaning services across Melbourne. We provide professional cleaning and decontamination services for sewage overflows, septic backup, and spills. We are a Water Damage Restoration company certified by the
Institute of Inspection, Cleaning and Restoration
and have managed sewage overflow cleaning programs across Melbourne for many decades.
We deliver professional sewage clean-up and sanitation programs for all sewage overflow issues across Melbourne. We manage all types of sewage clean-up programs; including toilet back flows, leaking and burst sewage pipes, sewage overflow from septic pipes and blocked drains.
We have professional sewage cleaners available to clean the sewage contamination inside your home or business, as well as in difficult spaces that sewage overflows tend to manifest, like under your home, where pipes leak and burst, which are known to result in sewage overflow issues.
24×7 Emergency Response Service for Sewage Overflow Cleaning
From our perspective, sewage overflow is a critical emergency, and we respond with our 24×7 emergency relief service; where a qualified Water Damage Restoration Technician will aim to commence the assessment, to make it safe and start the sewage overflow clean-up program within one hour from your call across any part of Melbourne.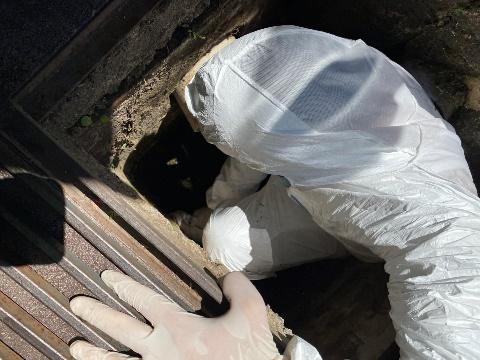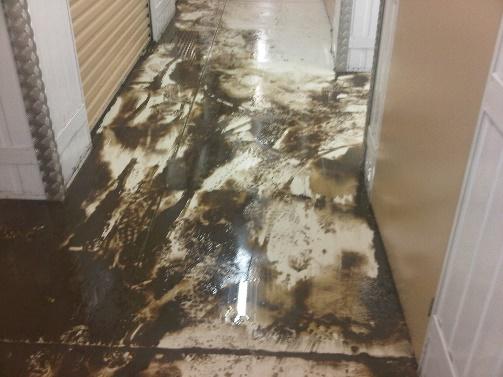 Take Care Around Sewage, It Is Unsanitary
Sewage overflow is known as black water, meaning it is contaminated and unsanitary. Sewage overflow tends to spread fast and will contaminate all surfaces it contacts. Exposure to sewage could be hazardous to the health of humans, as it contains infested bacteria and unhealthy pathogens, so you need to keep away from it.
Make sure you do not handle or attempt to clean sewage build up and overflows without the correct safety protective equipment, as exposure could be toxic and dangerous to your health.
Our 6-step water sewage clean-up process ensures we address all aspects of contaminated sewage quickly as it is unsanitary and harmful.
We know this is a stressful time, so we want to ensure it is easy for you to understand the steps involved to address your sewage clean-up program and are happy to answer any questions you may have.
2
Make safe
and Sewage
Overflow Extraction
3
Eliminate
Contaminates, Odour
and Poor Air Quality
5
Structural
Reinstatement
6
Activity
& Insurance Reporting
Sewage overflow clean up online estimate and onsite assessment service.
We can provide an online estimate of what would be required to undertake a sewage cleaning program. However, it only when our sewage cleaning specialists are on site that we can undertake a detailed assessment of your sewage backflow issue using our specialised equipment and skills to determine the extent of the problem.
Define scope of works.
When on site our sewage cleaners can define a program to reduce or stop the overflow and commence the clean-up and sanitation program, this is done after the assessment phase has been completed.

2

Make safe

and Sewage

Overflow Extraction

3

Eliminate

Contaminates, Odour

and Poor Air Quality

5

Structural

Reinstatement

6

Activity

& Insurance Reporting
Speak to the sewage cleaning Specialists
Speak to a sewage cleaning Specialist
93% Customer
Satisfaction Rating
9,800+ water & mould attendances
IICRC Certified
for 10+ years
We have the experience and practices to provide you the best-in-class commercial cleaning and disaster restoration services.
IICRC Certified
for 10+ years
93%+ Customer
Satisfaction Rating
9,800+ Water & Mould Attendances
14,500+ Service
Appointments
What to do before professional sewage cleaning relief arrives.
Sewage overflow contains contaminates and is unsanitary. Read on for some tips on what to do before your sewage cleaning relief arrives.
Keep way from confined contaminated spaces and do not touch sewage contaminated surfaces. Exposure to sewage overflow could get you sick as it contains bacteria and pathogens that are harmful to human health.
If you have a burst pipe issue that has caused the sewage or waste water overflow, then make sure to turn off the mains water supply.
To avoid electrocution, make sure to switch off electricity in areas that have waste water and sewage overflow flooding.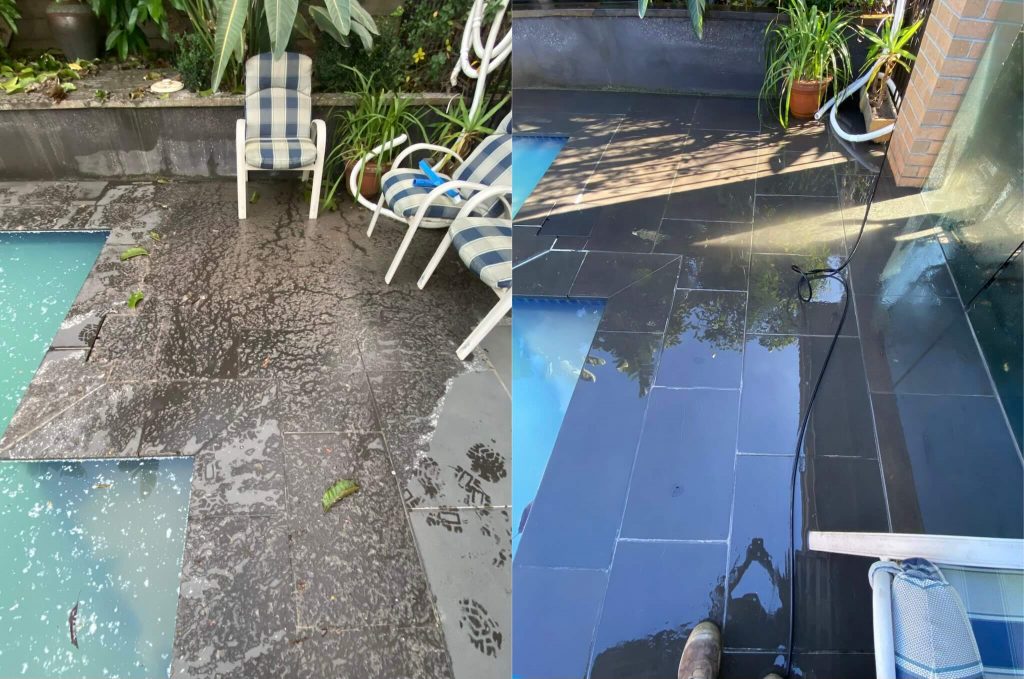 Steve Mastropoulos
A sewage overflow caused a big mess. The guys from Capital took it in their stride and cleaned it all up, removing contaminated items that could not be saved. Within hours our home was back to normal. Huss was great and hardworking in a very testing environment
Angela Giokas
When I receive good service I like to let other people know. Shout out to Jerry and Huss. We had a water leak and Capital facility services provided a damage assessment report and helped us with our insurance company to fix the problem. Thanks for your great work, guidance and making the process easy.
Tim Dalton
I found mould in my house and Capital came to fix the problem. They removed all the mould. I was very happy with the service they provided and also with he communication from their office. I definitely recomend Capital whether the job is big or small, their team can hadle it.
Jodie Theets
Huss and the other technician took control and cleaned and dried our wet carpet. They discovered mould issues and showed them to us and explained what had to be done. They built a containment and kept our kids same from toxic mould issues until all the mould was removed. They where true gems and we are thankful they were there to help us. Thanks from all of the Theets!
Stacey Papaevangelou
Jerry was a very helpful and professional in his manner to help with what I need done for the damages I had at home !!! Thank you Jerry my experience was made very easy .
Our Awards & Certifications