Wet Carpet Drying and Water Damage Restoration In Melbourne 3000
At Capital Facility Services we aim to attend to all water damage restoration, flooded carpet repair and wet carpet drying requirements of Melbourne residents within the hour. We are available to Melbourne residents and businesses 24/7, as we know that a quick response to carpet drying and water damage restoration can reduce the impact of water and moisture damage to flooded carpet, wooden flooring and other structural elements of your premises, as well as your content. This in turn results in a cost effective restoration program.
We are a certified water damage restoration provider servicing melbourne residents and businesses
Our Water Damage Restoration Technicians hold Institute of Inspection and Cleaning Restoration Certification and provide Melbourne home owners and businesses with professional, quick and affordable water damage restoration services that remove excess water from their premises quickly and efficiently with the aim of avoiding secondary damage associated with odours, staining, mould growth, as well as other detrimental outcomes.
An overview of disaster restoration services we offer residents and business operators in melbourne include: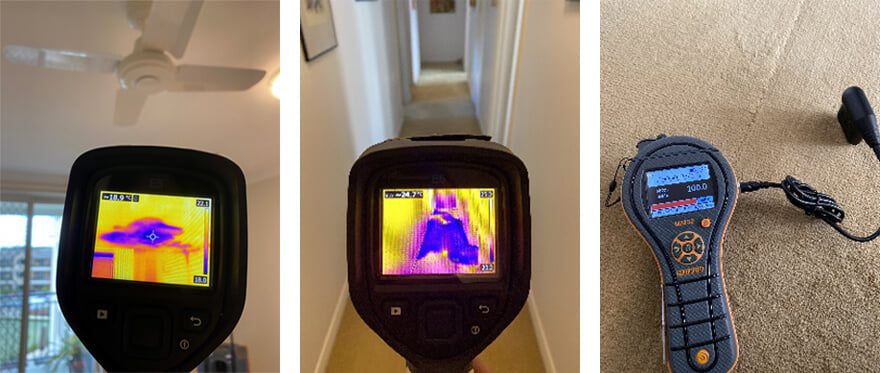 Our water damage restoration programs are tailored to suit the water damage issue of each melbourne client, in line with certified standards that guide all our work
The water damage restoration program deployed will vary according to the type of water damage encountered by each of our clients. Our technicians will assess the damage first and will then design the most appropriate restoration program. For example, if the water is deemed to be contaminated such as where there is sewerage overflow your carpet will probably need to be replaced after the sub-floor drying and sanitation process is completed.
If your walls or other structures of your home or business are wet or there are signs of mould growth then the restoration program will be designed to address your specific issues. You can be confident that our Water Damage Restoration Technicians will provide you with the best and most cost effective solution to your flooding or water damage problem
If it is clean water that has flooded your carpet there is a pretty straight forward processour techanicians will follow;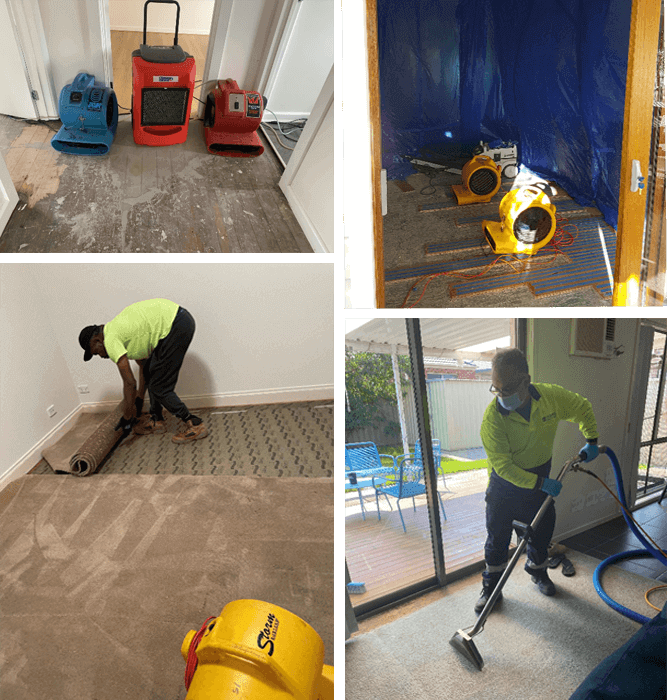 If you are located in Melbourne and have water, flood or fire damage to your home or business call our emergency hotline 24/7 on 1300 554 418 and we will discuss the best way forward with you.