Blocked gutters are a key cause of water backflow into homes during heavy rainfall; the result being wet ceilings, wet walls, structural damage, and flooded carpet. In many cases, content is also water damaged and not salvageable. A little bit of hard work to clear your blocked gutters from leaves, gum nuts and other organic matter could save you much heartache from unexpected water damage and flooding during heavy storms.
When there is heavy rain, gutters struggle to keep the water flowing and moving through downpipes. When gutters are blocked, the storm water cannot flow fast enough. With heavy rainfall your gutters could overflow and cause extensive water damage to your home, including carpet flood damage.
Gutter cleaning service Melbourne
Cleaning your gutters may not be an easy task if your home has a very steep roof or if the height of your roof makes it dangerous for you to access. Often you will need to acquire the services of a professional gutter cleaning contractor. At Capital Facility Services our core business is flood damage restoration in Melbourne. We are known for the help we provide Melbournians to dry wet carpet and our assistance in cleaning carpet flood damage.
However, we know what can happen if gutters are not clean, the disastrous affects of water backflow into Melbournians homes during storms, has motivated us to create specialised gutter cleaning services Melbourne to access difficult gutters and clean them in the safest and most cost-effective way possible, reducing the risk of flood damage across Melbourne.
Cleaning difficult to access gutters is possible!
Look at the video below for an insight of how we might clean your difficult to access gutters.
In this instance our Water Damage Restoration Technician has accessed and cleaned the difficult to reach gutters of a heritage listed home with new slate roof, that the owner did not want damaged. The gutters are reached and cleaned with a heavy-duty vacuum using an extension pole from the 2nd level bedroom. The window was carefully removed, and the gutters were cleaned in no time, with no damage and in a very cost-effective manner.
If you find it difficult to access and clean gutters and are in Melbourne, call Capital Facility Services on 1300 554 418 to find out how we can help you clean your gutters and avoid flood damage.
Flood damage Melbourne is Capital's core focus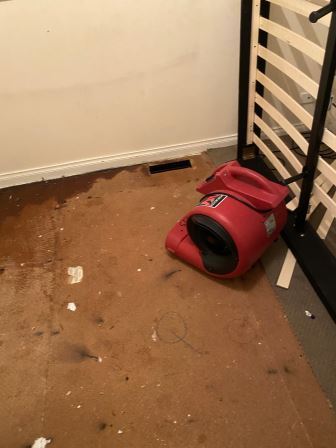 If you are unfortunate enough to be affected by flood damage during heavy storms, Capital Facility Services can assist you with our 24-hour emergency flood damage restoration response service.
Capital's flood damage restoration Melbourne emergency response service focuses on addressing flooded carpet in Melbourne. Through our flood damage service, we will access water damage in your home, including flooded carpet, and will make your home safe by extracting excess water, removing any unsalvageable flooded carpet, wet plaster etc if required.  We will then set up a tailored drying program to dry your flood damaged carpet, walls, ceilings, as well as other wet structures in your home. Once dry, our focus will be to restore your home to its pre-damage condition.
Professional Flood Restoration Melbourne
If you require flood damage restoration services in Melbourne call Capital Facility Services 24/7 for access to our emergency response service. We can be contacted at any time on 1300 554 418.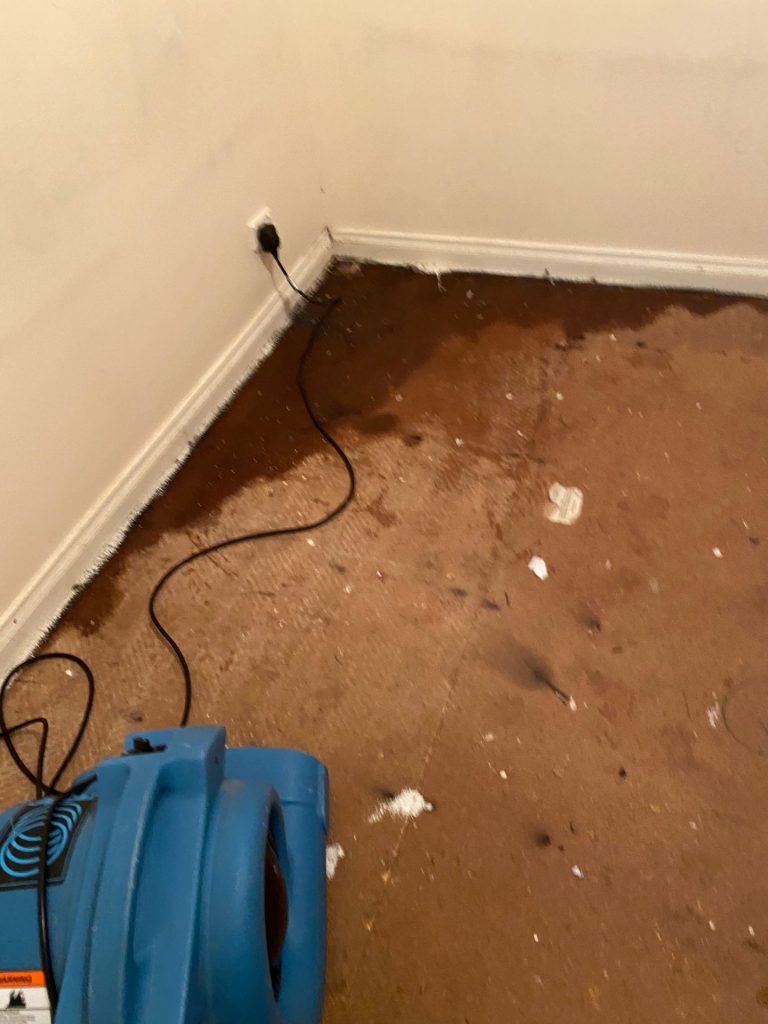 We will assist you and you can have confidence in knowing our company is certified by the Institute of Inspection Cleaning and Restoration Certification (https://iicrc.org/) and has extensive experience in flood damage restoration in Melbourne. In the past year and a half, we have managed flood damage restoration programs in over 15,000 rooms; that is a lot of flooded damage carpet cleaning!
In addition if required, we can formalise our assessments into water damage reports to support any flood damage insurance claim. We actively collect specific water damage measures and thermal images as part of our assessment program on each attendance to access and manage your flood damage restoration program. We also record all our findings and actions. All this information can be collated into specialised insurance reports to support your flood damage insurance claim. Call Capital Facility Services if you are in Melbourne and require Flood Damage Restoration Services or Flooded Carpet Cleaning. Call us 24/7 on 1300 554 418 for all flood damage emergencies