Few events are likely to cause as much stress as a flood. Alongside the uncertainty of not knowing how much damage will occur, you know that you're facing a lot of hard work when the water settles. One area of your home that's especially likely to suffer is your carpet. At Capital Facility, we offer water damage carpet cleaning to people throughout Melbourne and surrounding areas. 
Water damage situations can vary according to the type of water that impacts your carpet. Water damage restoration isn't always achievable, so it helps to understand the different types of water and the impact they may have.
Clean water is the type of water that may come from a broken pipe or heavy rainfall. It's free from major contaminants, and it's the easiest type of water to save a carpet from. If your carpet is exposed for less than 48 hours, it's much easier to save the carpet itself and its underlay.
Grey water usually features some contaminants that are hazardous if a human or pet come in to contact with them. This type of water can come from a washing machine that breaks and leaks water, overflowing toilets without any contaminants, and broken aquariums. While these jobs are a little tougher than those caused by cleanwater damage, restoration is still achievable.
As the name suggests, black water is brimming with contaminants that are harmful to humans and pets, as it contains pathogens and other harmful elements. In most of these cases, restoration isn't achievable.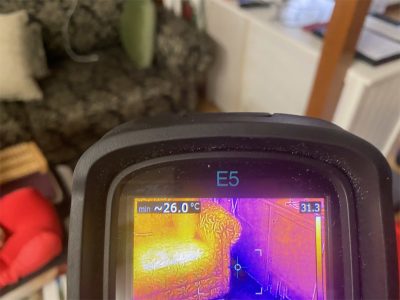 Let's assume you've just discovered the water damage and the cleaning is yet to take place. Your first action, if possible, should be to stop whatever the flow of water is. For example, this can mean turning off your water at the mains if a pipe has burst.
Next, you should try and get as much air to the room as possible by opening doors and windows. Lift window furnishing off the water and remove any furniture or items from the affected area.
On that note, if you do suspect the flood has posed a risk to your electrical supply, only switch it off at the mains if it is safe to do so. Otherwise, you'll need to ask an electrician for advice.
At Capital Facility Services, we specialise in water damage restoration. Our services are available to residents and businesses throughout Melbourne.
Our quick response team usually reaches people within an hour, and we're available on a 24-hour basis. After performing our initial assessment, we'll get to work on removing the water. From there, we'll use state-of-the-art equipment to dry and restore your carpet to its former condition.
If you're dealing with water damage, come to us. To learn more about our water damage carpet cleaning services, call 1300 554 418.