At Capital Facility Services we specialise in drying wet carpet and restoring water damaged homes across Melbourne. We have proven experience in drying wet carpet, having dried wet carpet in more than 1,000 homes and business across Melbourne in the last year alone.
Key Causes for Wet Carpet in Melbourne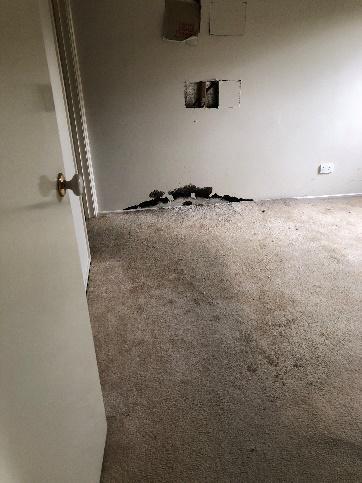 Key Causes for flooding and wet carpet in Melbourne included;
Burst and leaking pipes, especially flex hoses
Washing machine overflows
Taps left running in error
Water damage from gutter backflow
Sewage backflow
Leaking Roofs
Indoor hot water tanks bursting
Storm damage
Less common causes include fish tank cracks, indoor pool and spa overflows, cross threaded hoses poorly attached, faulty water fountains on fridges.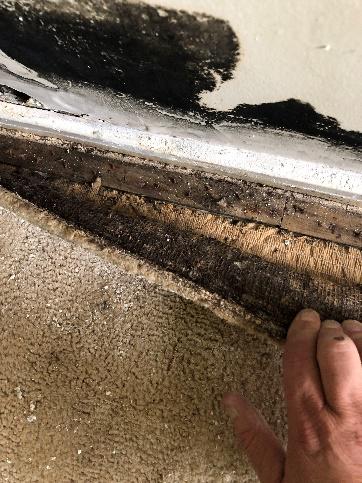 Fast Action Can Save Your Wet Carpet and Expensive Repair Bills
Water loss can occur from any of the above-mentioned causes at a very rapid rate, saturating carpets and other floor fittings and any contents it encounters. Before you know it water from wet carpet is absorbed into skirting boards, walls and through the structure of buildings. The water damage bill can be astronomical and the longer you take to tend to your wet carpet the more extensive the damage will be and the more expensive the repair bill.
It is important you act fast to minimise structural damage and to avoid future issues of mould contamination that can set in if wet carpet and other water damaged structures in your home or business are not effectively dried and repaired.
Should You Dry Your Wet Carpe Yourself?
In short, the answer is no. Wet carpet, especially were there is water saturation, should be managed by a professional Water Damage Restoration Technician who has the right tools to access the water or flood damage and can devise an effective solution.
A Water Damage Restoration Technician can determine if your wet carpet is salvageable or not and will either remove it to minimise risk of water damage to other structures, as well as to mitigate against the risk of mould which under the right conditions can appear and spread very fast.
Trying to dry your carpet with towels, hair driers, heaters etc is unlikely to fix the problem. Most people who try to do it themselves are putting themselves at risk of electrocution and are unlikely to get results. Often the water goes through the wet carpet into the underlay and through to the subfloor. It will creep up furniture and walls very fast and industrial fans are needed manage the drying process. But before any drying can take place the water must be extracted using special heavy-duty water extraction machines that the average person does not have access too.
Another issue is that the moisture in the air can quickly bring on mould issues and a musty smell that is not healthy. Only professional water damage restoration companies have the right equipment to suck the moisture out of the air during the drying process to avoid issues of mould and prevent wet environments from becoming unbearable due to the bad smells that arise.
Wet Carpet Drying Specialists Melbourne
At Capital we have the people, equipment and experience to manage your wet carpet problem quickly and efficiently with the most cost-effective and efficient wet carpet drying and water damage mitigation program. We are available 24/7 for emergency wet carpet drying and water damage restoration work across Melbourne. Simply call us on 1300 554 418.  We dry wet carpet every day, it is what we know well, we dried wet carpet in over 1,000 homes in business in Melbourne alone last year!