Fire Damage Restoration Melbourne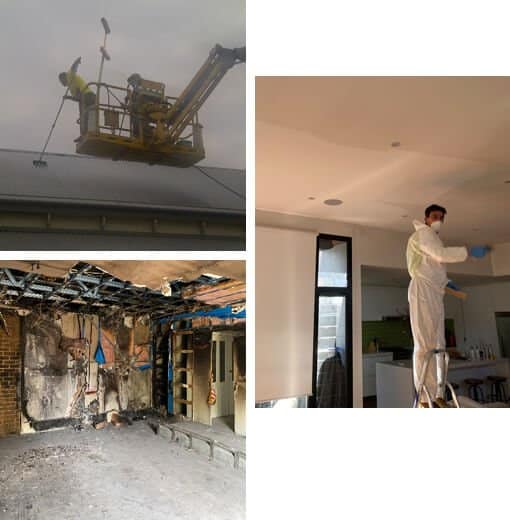 Fire damage spreads long after the fire is extinguished, so you need to get help fast.
At Capital Facility Services we offer a 24-hour emergency relief service as we understand that being confronted with fire damage can be traumatic.
Our technicians are understanding of the impact of this devastating time, and we aim to attend to your fire damaged environment within 1 hour so we can inspect the damage, make the area safe and create a fire damage restoration program that will ensure quick resolution of the fire damage problem, with a cost- effective restoration.
We know that both damage and costs will escalate, the longer fire damage is left unattended.
The quicker we act, the less chance there is of secondary damage resulting from the fire damage and smoke damage you have experienced. So, call us now!
Our expertise spans across all aspects of fire, soot, and smoke damage restoration services throughout Melbourne. We inspect the fire damage, make the area safe, remove damaged content, clean and repair what is salvageable. We demolish damaged areas, clean soot from all surfaces and repair structural damage. We remove the smoke smell and then restore the fire damaged environment to its pre-loss condition.
We work will all types of assessors and insurance companies and have experience in restoration programs for house fires, retail, and commercial clients.
Read on for more information about our 7-step fire damage restoration program.
1
Inspect & Access
Fire Damage
3
Make Safe and Mitigation
4
Commence Fire
Damage Cleaning
5
Smoke Odour
Elimination
and Sanitisation
6
Structural
Reinstatement
7
Activity and
Insurance Reporting
1
Inspect & Access
Fire Damage
The first thing we do is inspect and access the fire damaged property. Our Fire Damage Restoration Technician will examine the affected area and its surrounds and create a plan on how to make safe, clean and restore your property.
Since hot air rises it could be that a significant amount of the smoke and soot damage may be above the direct area where the fire was in force. It may be that the damage has travelled into your roof cavity, with the heat, soot and smoke damaging the structure and insulation, this type of damage could easily be missed if a detailed inspection is not undertaken by a professional fire damage clean up company that know what to look for.
Similarly, as the heat moves to cooler environments, it may cause smoke and soot contamination in areas that are not in the immediate location where the fire was active. Often soot and smoke damage is found in adjoining rooms with soot and smoke cleaning required to address contamination on walls, ceilings, window, and flooring etc.
The heat, smoke and soot may have affected your exposed content as well as content in contained draws and cupboards, so as required our investigations may include a review of content, to determine if a future inventory of affected content is required for you to pass onto your insurance company to assist with any insurance claim.
If water has been used to extinguish the fire, your property will be affected by both water and fire damage. We are experts in Water Damage Restoration, and will access the effects of any water damage during this phase.
We will do a thorough assessment to identify and map the extent of fire, smoke, soot and any water damage across your home or business.
3
Make Safe and Mitigation
4
Commence Fire
Damage Cleaning
5
Smoke Odour
Elimination
and Sanitisation
6
Structural
Reinstatement
7
Activity and
Insurance Reporting
Speak to a water damage emergency Specialist
93% Customer
Satisfaction Rating
9,800+ water & mould attendances
IICRC Certified
for 10+ years
Speak to the fire damage restoration Specialists
We have the experience and practices to provide you the best-in-class commercial cleaning and disaster restoration services.
IICRC Certified
for 10+ years
93%+ Customer
Satisfaction Rating
9,800+ Water & Mould Attendances
14,500+ Service
Appointments
What you get when you choose us to manage your Fire Damage Restoration Program
With 20 years of experience in Fire Damage Restoration programs across Melbourne, you can be confident you are dealing with an experienced and professional restoration company.
We provide a 24/7 emergency relief service for all fire damage and smoke damage affected clients across Melbourne. Our aim is to inspect your fire damage within 1hr of receiving your call for fire damage restoration assistance.
Fire damage assessments and reporting are important when you are making an insurance claim for your fire damage. We specialise in providing insurance companies with the assessments required to process your claim quickly and fairly.
Access to IICRC qualified fire damage restoration technicians using the latest techniques and equipment to manage fire damage restoration programs.
We have partnered with a professional team of tradesmen and builders to ensure we provide fire damaged clients with a holistic restoration program that will bring their property back to its pre-loss condition. A certified Fire Damage Restoration technician will provide centralised project management across all trades. You will deal with one person, so fewer headaches in this stressful time.
We can store your undamaged goods in our Melbourne based warehouse to ensure it is not damaged during the fire damage restoration work.
We have extensive experience in Commercial Fire Damage Restoration Programs.
Click to find out more about our disaster recovery approach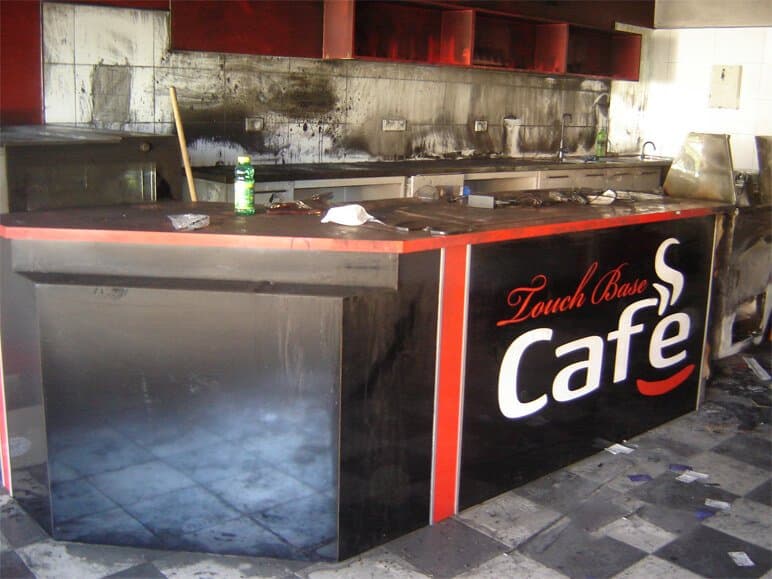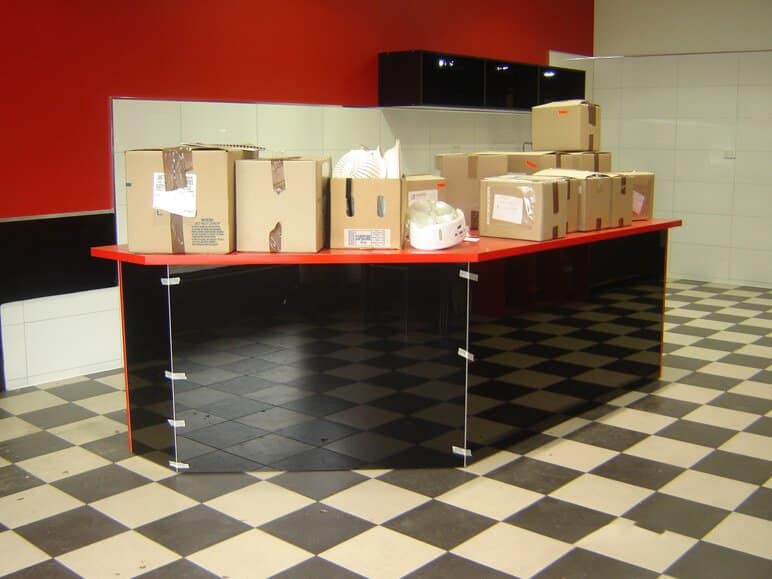 What you get when you choose us to manage your Fire Damage Restoration Program
We work with a select group of tradesmen including; plasters, painters and licensed plumbers and electricians, allowing for a quick and holistic approach to our fire and smoke damage recovery programs. We can manage your entire fire damage recovery project for you and we can bring your home or business back to a functioning state quickly and cost efficiently.
Our warehouse is available to store goods so they are not damaged during the fire damage restoration program, reducing the cost of restoration and allowing for a more cost effective recovery.
We have managed fire damage restoration from Restaurants, Golf Courses and Retail stores, through to Hospitals. We have team and skills to project manage large scale fire damage restoration programs with multiple stakeholders and can provide OH&S and safe work practices to support specific operating requirements of commercial operations. We can also customise our reporting to suit the needs of our commercial clients.
Steve Mastropoulos
A sewage overflow caused a big mess. The guys from Capital took it in their stride and cleaned it all up, removing contaminated items that could not be saved. Within hours our home was back to normal. Huss was great and hardworking in a very testing environment
Angela Giokas
When I receive good service I like to let other people know. Shout out to Jerry and Huss. We had a water leak and Capital facility services provided a damage assessment report and helped us with our insurance company to fix the problem. Thanks for your great work, guidance and making the process easy.
Tim Dalton
I found mould in my house and Capital came to fix the problem. They removed all the mould. I was very happy with the service they provided and also with he communication from their office. I definitely recomend Capital whether the job is big or small, their team can hadle it.
Jodie Theets
Huss and the other technician took control and cleaned and dried our wet carpet. They discovered mould issues and showed them to us and explained what had to be done. They built a containment and kept our kids same from toxic mould issues until all the mould was removed. They where true gems and we are thankful they were there to help us. Thanks from all of the Theets!
Stacey Papaevangelou
Jerry was a very helpful and professional in his manner to help with what I need done for the damages I had at home !!! Thank you Jerry my experience was made very easy .
Our Awards & Certifications